Monthly Update – June 2016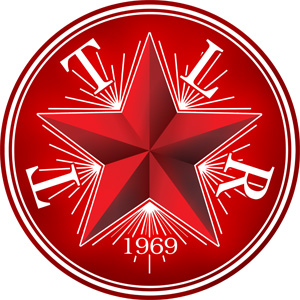 Welcome to the Law Review's first monthly blog post! The purpose of this monthly post is to update our members, alumni, and the community about recent and upcoming events. We want to recognize and appreciate all current and former Law Review members for their many accomplishments throughout their careers; if you would like to share anything in an upcoming post, please do not hesitate to contact the Volume 49 Online Edition Editor, Alicia McCullar (alicia.mccullar@ttu.edu).
On April 30, 2016, we welcomed members and alumni to the annual Spring Banquet, celebrating the accomplishments of Volume 48 and honoring Volume 22. Those in attendance heard meaningful words concerning the increase in technological advances in the practice of law from the evening's keynote speaker, Mr. Glenn D. West, '78. Additionally, a number of Volume 48 members received awards for their continued dedication to the journal and leadership success. Please help us congratulate the following award winners:
Beckmann Dunlap Woody Award: McKenzie Jordan
Walter B. Huffman Award: Jeri Leigh McDowell
Davis, Gerald & Cremer Scribes Award: Sara Thornton
Tradition of Excellence Award: Catharine Hansard
Outstanding Comment Editor: Kevin Smith
Overall Outstanding Student Article: Ashleigh Hammer
Outstanding Second Year Editor: Molly Neace
Outstanding Second Year Staff Member: Katy Almond
Second Year Service & Leadership Award: Frances Tubb
Kelln Zimmer Third Year Service & Leadership Award: Nirav Patel
Outstanding Articles Editor: Jessica Eaton
Frank Newton Award: Jake Rutherford
Community Service Award: Kristen Vander-Plas
Penn L. Award: Jeryn Crabb
Outstanding Third Year Award: Allison Grayson
Outstanding Student Comment Book 4, Volume 48: Aaron Powell
Outstanding Student Comment Book 2, Volume 49: Jordan Stevens
Symposium Committee Award: Kat Mendiola
Business Committee Award: Jana Simons
Online Edition Committee Award: Alicia McCullar
We would like to graciously thank our banquet sponsors. We would not be able to continue this annual celebration without your support!
On May 20, 2016, the rising 2L class picked up the quad journal write-on competition packet. Consisting of a 10-page case note and two editing exercises, the packet is required for membership consideration to the Law Review. Prospective members turned in their packet submissions on June 3, 2016, and the Law Review is looking forward to the process of grading and selecting 30 new staff members for Volume 49. Please be on the look out later this summer for a press release regarding those new members who have earned and accepted an invitation to become members of the Law Review.
On May 21, 2016, 3L members of the Law Review received their Juris Doctorate at the hooding ceremony that took place at the United Supermarkets Arena in Lubbock, Texas. We could not be more proud of these graduating members and, above all, we appreciate all of the hard work and dedication that each of you contributed to the success of our journal. We want to wish each of the recent graduates the best of luck while studying and taking the bar exam. As recent journal alumni, please remember to keep us updated about your careers.
Please keep in mind that the journal is currently accepting article submissions for Volume 49. If you have any questions or would like to submit an article for consideration, please contact our Lead Articles Editor, Aaron Powell (aaron.powell@ttu.edu).
Please check back next month for another update and remember to follow us on Twitter, Facebook, and Instagram. Thank you!
– Volume 49 Board of Editors