Monthly Update – September 2016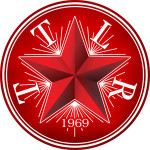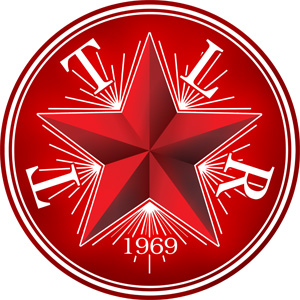 Welcome to the Law Review's September monthly update! We have many updates to share with you this month and we look forward to your feedback.
First, we want to call your attention to a new addition to the TTLR website. In an effort to increase user-friendliness, we have updated the Case Summaries page. Case summaries are now organized by topic and linked to their respective court's page. As a reminder, case summaries are written by Law Review members and summarize recent Supreme Court of Texas and Texas Court of Criminal Appeals decisions. We ask that you review this new format and provide your feedback, both positive and negative, to our Online Edition Editor. Your comments are important to ensure that we provide a helpful experience to the community who accesses this section of our website. Thank you in advance for your contribution.
Second, we would like to congratulate three of our Volume 49 Staff Members.  2Ls Jennifer Wallace, Jesus Cano, and Christian Nisttáhuz individually scored the highest on the editing exercise portion of the write-on packet, of those packets that were submitted during the write-on competition and accepted an invitation to the Law Review. Join us in recognizing these accomplished individuals and wishing them continued success.
This month was full of exciting events. During the week of September 18th–22nd, 2Ls and 3Ls competed in the Board of Barristers' Advanced Negotiations Competition. 3L Luke Luttrell, Articles Editor, and 2L Greg Cotton, Staff Member, advanced to the final round of the competition, although facing off against each other on opposing sides. Luke and his teammate ultimately came away as champions. Additionally, on September 28th, 2L Bailey McGowan, Staff Member, and her teammates traveled to Montgomery, Alabama, to compete at the Mockingbird Challenge National Trial Competition at Faulkner University School of Law. We are delighted to share the advocacy accomplishments of members of the Law Review!
Also, the law school welcomed visitors at its annual Friends and Family Day on September 30th. Members of the Law Review were present and ready at the event. As a fundraising opportunity, we offered "mom" and "dad" t-shirt options to allow parents to show their pride as Tech Law parents. Please contact our Business Manager, Jana Simons (jana.simons@ttu.edu), if you are interested in purchasing a t-shirt. We also sold raffle tickets to the Chris Young concert, taking place at the United Supermarkets Arena on October 6th. Proceeds from the raffle benefitted the memory of the late Brandon Robinson, Tech Law student, and his family.
As a reminder, The Mental Health Law Symposium is scheduled for November 18, 2016, in the Lanier Auditorium at the Texas Tech School of Law. If you have not already done so, please click here for more information regarding this important event. We are pleased to offer hotel accommodations to our out-of-town guests at a discounted rate. Information about the hotel can be found on the Mental Health Law Symposium page of the TTLR website.
Once more, the purpose of this monthly post is to update our members, alumni, and the community about recent and upcoming events. We want to recognize and appreciate all current and former Law Review members for their many accomplishments throughout their careers; if you would like to share anything in an upcoming post, please do not hesitate to contact the Volume 49 Online Edition Editor, Alicia McCullar (alicia.mccullar@ttu.edu).
Also, please keep in mind that the journal is currently accepting article submissions for Volume 49. If you have any questions or would like to submit an article for consideration, please contact our Lead Articles Editor, Aaron Powell (aaron.powell@ttu.edu).
Please check back next month for another update and remember to follow us on Twitter, Facebook, and Instagram. Thank you!
– Volume 49 Board of Editors